Sebastian Marketing Basics
Buying leads have been rampant and it has been annoying to everyone. This could be the root of spam emails. There are companies who collect email addresses and sell them to other companies who need these addresses for them to send emails or e-newsletters. Obviously, this is not the right way to get leads. Though […]
Social Media Management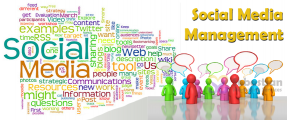 Social Media is currently an integral part of most businesses. It is how you can closely relate with your customers, know their views, and also give immediate attention to your concerns. Connect with your market through social media. Share your social media needs with us and let us help you … read more...
Email Marketing Management
Establishing credibility is vital in your internet marketing strategy. This one of the good things you can do with email marketing. Aside from building a list through the opt-in pages, and making sure that you will not be spamming your leads, sending regular emails or e-newsletters is a great way … read more...
Search Engine Optimization
Due to the recent Google Panda and Penguin updates, on page content strategy and off site content marketing became very significant in Search Engine Optimization (SEO). Link building may still be doing its SEO job but the way it helps your site depends on the quality of links leading to your … read more...
Audio-Video Web Casting
Thinking of having your own TV show but broadcast air time costs are stopping you? Why not go for web casting? Whether you wish to show show 1-minuter web news or a 1 hour web show, we are offering the following web casting services: 1. Conceptualization 2. Audio-Video Editing 3. 3D … read more...